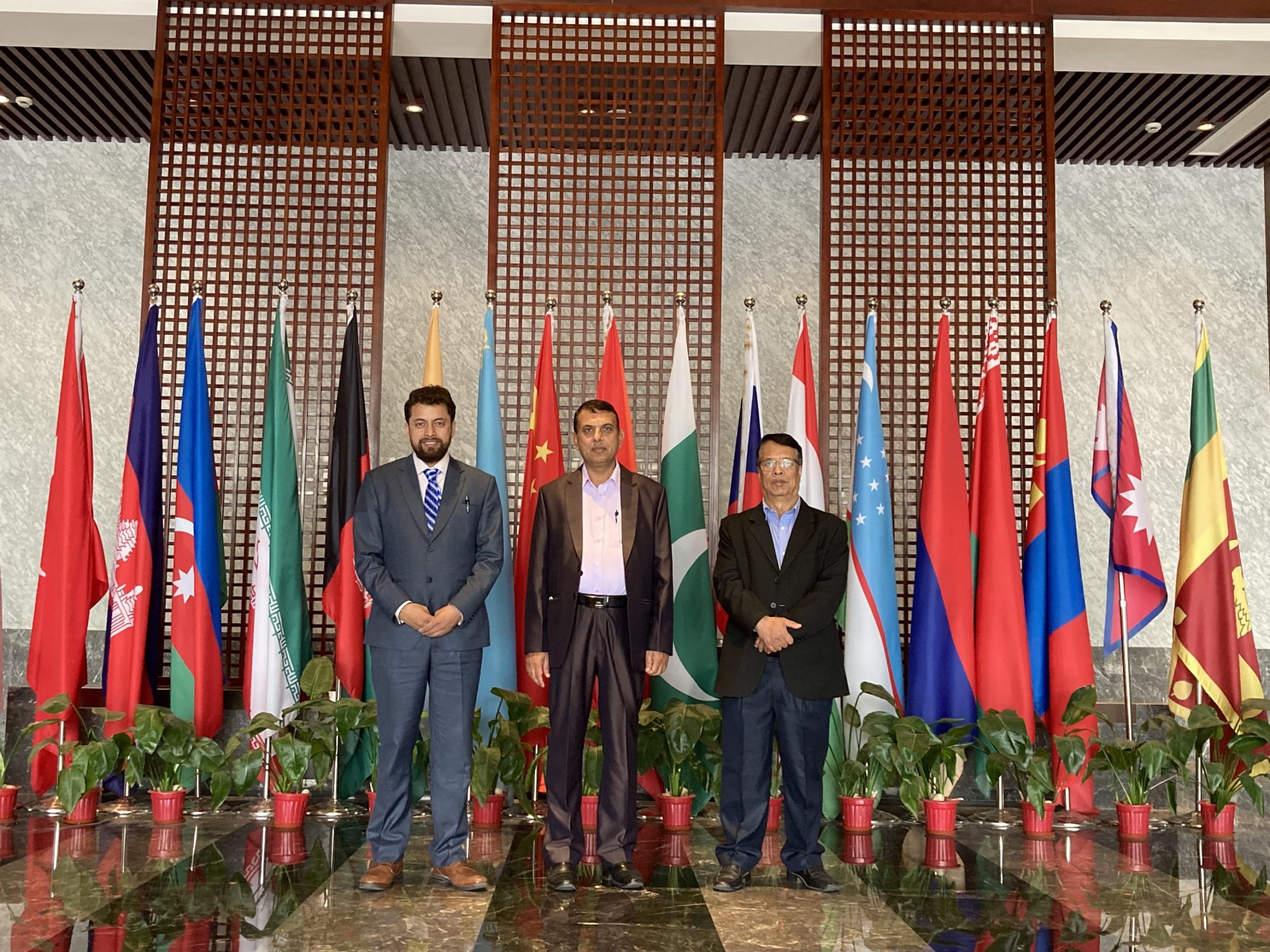 Strengthening Bonds and Exploring Collaborative Opportunities: LBU Delegation's Visit to China
Greetings from Lumbini Buddhist University! We are delighted to share the enriching experiences and successful outcomes of our recent visit to China, where a delegation from our esteemed university had the privilege of engaging in fruitful discussions and exploring potential collaborations with renowned educational institutions.
On May 9, our delegation, consisting of myself, Acting Vice Chancellor Dr. Tilak Ram Acharya, Dr. Hari Sharan Chakhun, Dean of the School of Humanities and Social Sciences, and Dr. Kumar Khadka, Director of the Center of International Relations, had the honor of visiting Chongqing Normal University. Our purpose was to discuss and identify opportunities for cooperation between our institutions. The meeting was attended by esteemed individuals, including Director Zha Zhi of the International Exchange and Cooperation Office, Liu Mei, Deputy Dean of the International School of Chinese Culture, and Professor Kong Lingyuan, among others.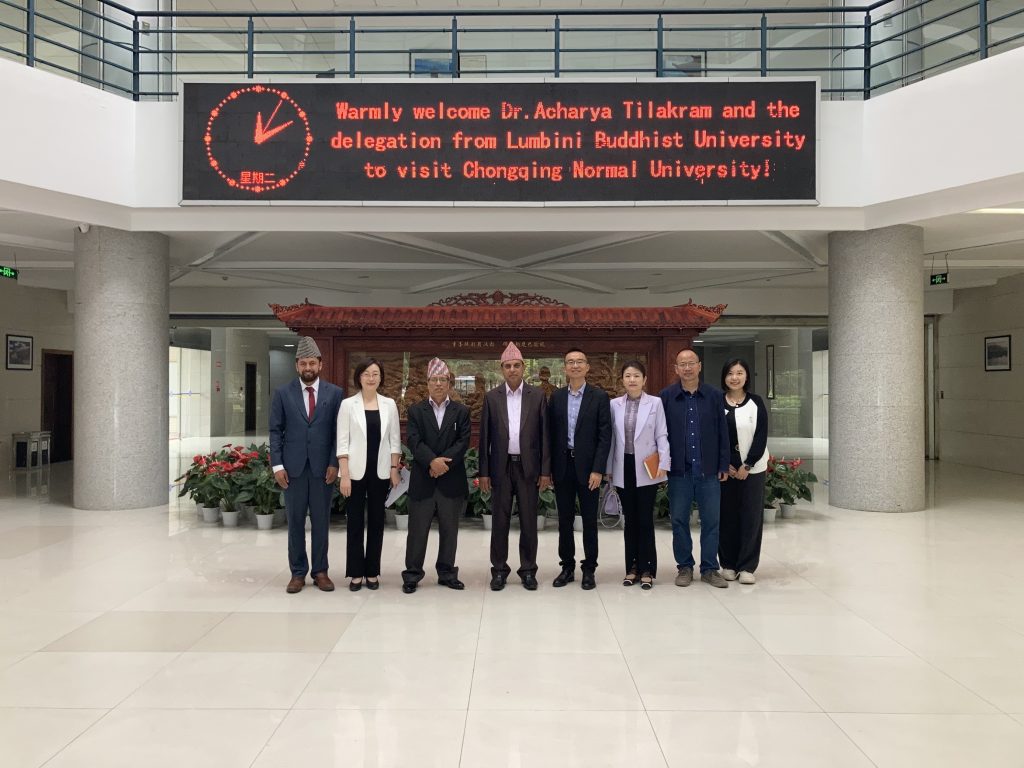 We were warmly welcomed by Director Zha Zhi, who provided us with an introduction to Chongqing Normal University's international exchanges and cooperation initiatives. Our discussions centered around the signing of a memorandum of understanding on inter-school cooperation, with a focus on scientific research, teacher-student exchanges, project co-construction, and international Chinese education. We were delighted by the initial intentions expressed for collaboration and the potential for a mutually beneficial partnership.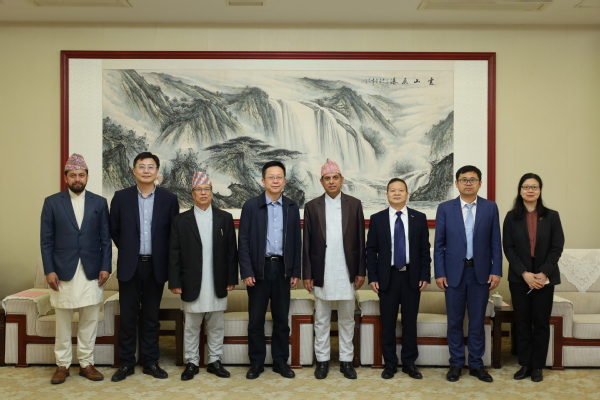 Expressing our heartfelt gratitude for the warm reception and fruitful discussions, I emphasized our hopes of establishing a strong collaborative relationship with Chongqing Normal University in various fields. Our aim is to foster exchanges, strengthen ties, and achieve shared development goals.
During our visit from May 10th to 12th, we had the opportunity to engage with representatives from the Shanghai University Of Political Science and Law. On May 10th, we met with Pan Mutian, Deputy Secretary of the school's party committee, to discuss the cooperative construction of the Confucius Institute, the "2+2" project for Nepalese students to study at Shanghai University, and the recruitment center for South Asian students. We were joined by Ouyang Meihe, Director of the International Exchange Office, and other officials representing various departments.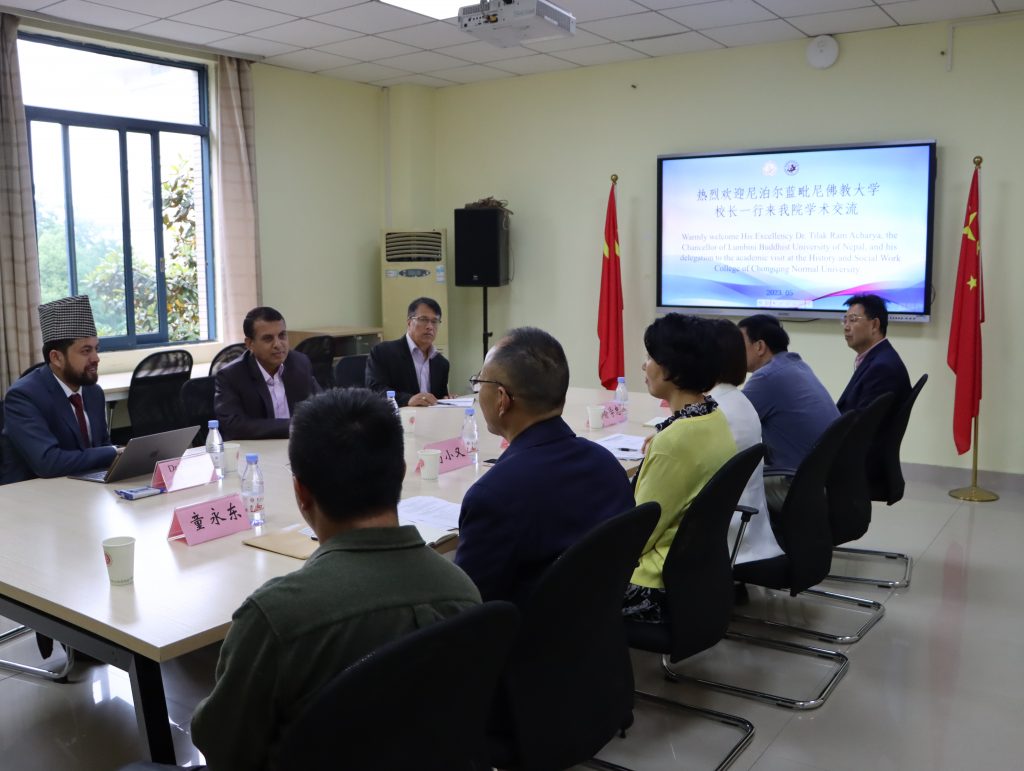 Continuing our productive meetings, on May 11th, we met with Vice President Luo Ligang of Shanghai University Of Political Science and Law, who warmly welcomed our delegation and shared insights into the discipline construction and foreign cooperation endeavors of the institution. We reciprocated their hospitality with an overview of Lumbini Buddhist University's rich history, academic programs, and discipline construction. Both sides expressed a strong desire to enhance exchanges and cooperation between our universities.
Our visit also included a comprehensive tour of Shanghai University, where we had the opportunity to explore notable facilities such as the SCO base, documentary school studio, moot court, student activity center, and library. Additionally, Dr. Kumar Khadka delivered a captivating lecture titled "Chinese Classics Spread in South Asia and Their Characteristics" to the teachers and students of Shanghai University, fostering intellectual dialogue and cultural exchange.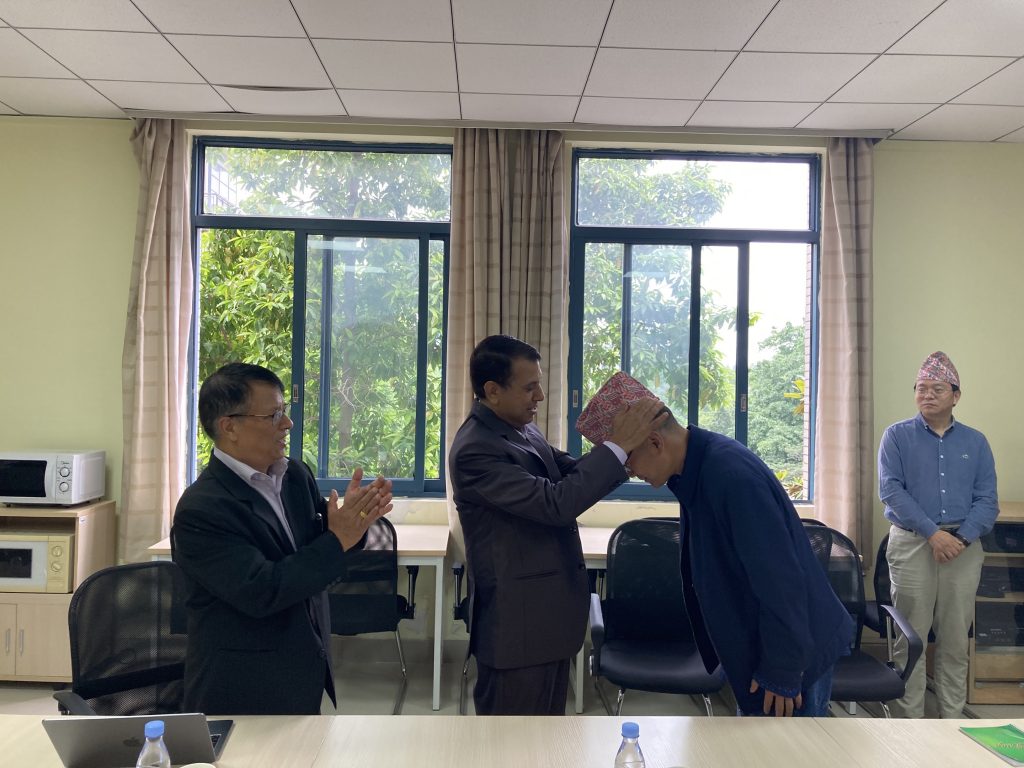 On May 12th, we concluded our visit with an exchange discussion at the School of Language and Culture (School of International Exchange). The focus was on topics such as the cultivation of international students, mutual visits between teachers and students, and Chinese language learning, further strengthening our understanding of each other's educational practices.
We extend our sincere thanks and appreciation to the team at Shanghai University Of Political Science and Law for their warm welcome and exceptional hospitality throughout our visit. We are immensely grateful to Pan Mutian, Ouyang Meihe, Yang Tianhong, Wei Chuancheng, Chu Defeng, Luo Ligang, and all the officials and representatives who graciously spared their time to meet with us and exchange ideas. The discipline construction and development of Shanghai University Of Political Science and Law, along with their dedication to international cooperation and cultural exchange, left a lasting impression on our delegation.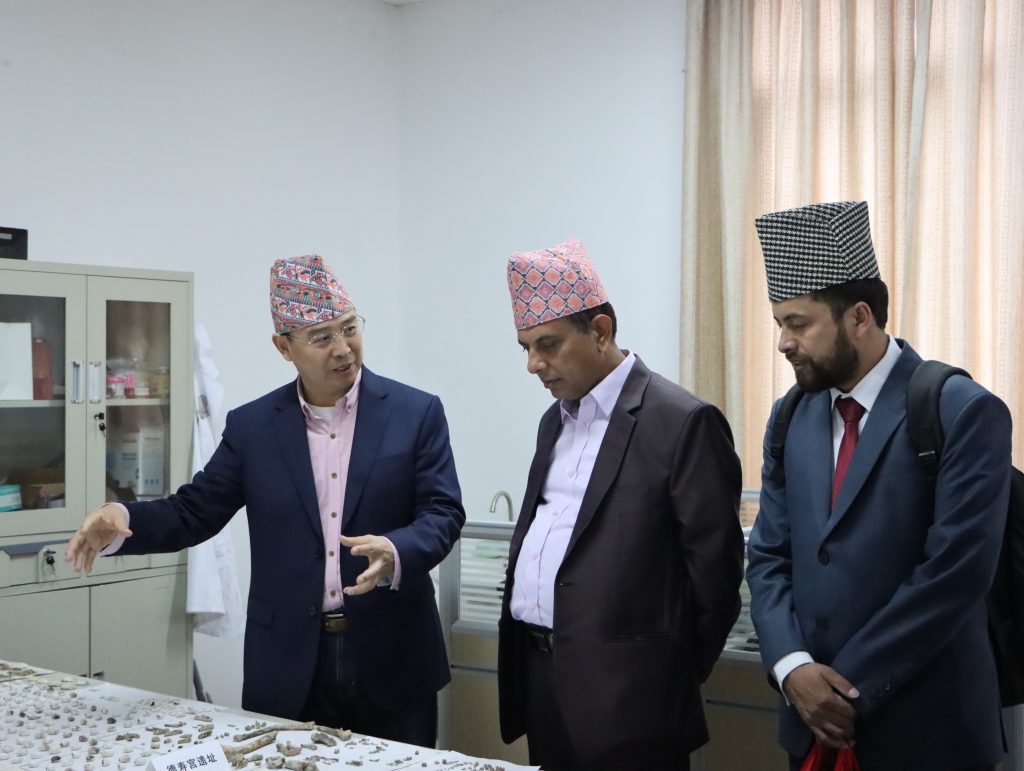 Looking ahead, the delegation from Lumbini Buddhist University eagerly anticipates strengthening the ties between our institutions and fostering collaborative initiatives. We envision vibrant collaborations in areas such as the Confucius Institute, student exchange programs, and academic research. By working together, we firmly believe that our partnership can contribute significantly to the advancement of education, cultural understanding, and bilateral relations between China and Nepal.
We extend our gratitude once again to our esteemed hosts and express our commitment to nurturing the seeds of collaboration sown during our visit. Together, we can create a brighter future for our students, institutions, and nations.